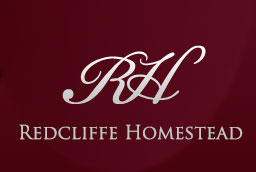 Sustainable Tourism
Redcliffe Homestead has received a Qualmark Gold Sustainable Tourism Business Award.
Qualmark is New Zealand tourism's official quality assurance organisation. A Qualmark business offers an environmentally friendly and holistically sustainable experience, where safe principles and practices are part of every experience and where you will always find a genuine welcome and true New Zealand hospitality.
A Gold Award recognises the best sustainable tourism businesses in New Zealand, with the delivery of exceptional customer experiences an integral part of everything they do. A Gold Sustainable Tourism Business Award identifies those businesses leading the way in making New Zealand a world class visitor destination.
The Qualmark Gold Sustainable Tourism Business Award is also testament to Redcliffe Homestead's culture of sustainability. We think before we buy, we think before we use and we certainly think before we discard. Social responsibility is at the core of our operations.
We are committed to care for New Zealand, for now and for future generations. We invite you to follow the Tiaki Promise, to care for our future by helping protect our land, our sea and our culture.
At Redcliffe Homestead our aim is to provide you with a quality accommodation experience that is both economically viable and socially responsible, as we manage our impact on the environment by minimising waste, energy consumption, water usage and pollution.
Nurturing the soil rests at the heart of our mission to preserve and improve the environment for generations to come. Healthy soil supports healthy food sources for the birds, for the bees, and in turn, for you and for us. Encouraging and preserving local biodiversity is a small but important action that can be achieved in our own backyard, and the permanent plantings also help mitigate the effects of climate change.
More importantly however, we are forever striving to actively reduce our carbon emissions.
From thoughtful purchase decisions for large capital items like vehicles and solar panels, to searching out zero carbon consumables, and making bicycles our first choice for local transport, we consider what we can do to protect and improve the environment every day.
Measures we have already taken include:
Energy Efficiency
Electricity use is monitored in order to identify potential savings
Combined solar and wetback wood burner hot water heating system meets most of our daily hot water requirements
All firewood is from renewable sources on the property
Electric hot water booster is on a timer to minimize electricity use
All water pipes are lagged
Washing machines default to a controlled cold wash (20° to maximize detergent efficiency)
Full ceiling, wall and floor insulation reduces the need for heating
Surplus heat generated by the wood burner is ducted through to all bedrooms
Energy star ratings factor highly in all new appliance purchase decisions. New 2.5 STAR freezers to replace an old chest freezer have resulted in 90% reduction in monthly power usage for freezers
All curtains have thermal backing
Large covered verandas keep the house cool in summer
Incandescent light bulbs are replaced with energy efficient lighting
Security lights are on sensors
Guests are asked to turn off room lights when not required
Guests are asked to preheat their beds for a maximum of two hours
Corn fibre and feather duvet inners purchased, rather than synthetic inners made from fossil fuels
All linen is line dried whenever possible
Clothes dryers are set on Auto-sensor for dryness
Waste Management
All building renovations have made extensive use of recycled demolition timber
Existing timber doors, architraves and moldings were re-used wherever possible
Old roofing iron was carefully removed and reused on the building extension
Surplus metals and timber were sold for recycling
All remaining unusable demolition timber was sawn and stored for home heating
All gib-board off-cuts recycled by BioRich, Napier, into gypsum fertiliser (albeit at a higher cost than sending to landfill)
All plumbing pipes and downpipes are made from recyclable materials
New furniture and fittings have been made from surplus demolition timber
Surplus household furniture and fittings are donated to community organisations
All rubbish is sorted for reuse, recycling or composting
Guests are asked to bring all food rubbish, including takeaway wrappings, to the kitchen, from where it is sorted for composting or dog food
All clean paper, cardboard, glass, tin, aluminium and plastics are recycled locally and guests are asked to drop these items directly into the main recycling bins or place in the small recycling bin in their room.
Beeswax wraps and lidded plastic containers have replaced clingwrap for all food storage
EcoStore dishwashing and handwash liquid plastic containers are refilled at Bin Inn or Eco Kiosk
TruEarth laundry strips (zero waste) have replaced laundry detergent.
Stainless steel clothes pegs are replacing plastic pegs
Guests are encouraged to refill their water bottles with our pure rainwater, rather than purchasing more plastic bottles
Reusable shopping bags are always used and they are also provided to guests
Other sundry "useful objects" are given to EIT Children's Centre for art and construction
Guest amenities are from the Natural Earth range (made in NZ), using refillable dispensers or recycled and recyclable packaging which is composted. Left over soap is recycled through the Back to Base soap recycling programme, where partially used soaps are turned into Bio Fuel and biodegradable industrial cleaning compounds
Modest guest amenities are provided in order to eliminate wasteful packaging and minimise wasted product
No disposable cups or glasses are used
All garden waste is either composted or mulched on the orchard
Old towels are used as cleaning rags
Guests are asked to leave in their room any brochures that they no longer need, or return them to the operator when they visit
Most invoices are received electronically and all invoices are paid electronically to reduce paper use
Electronic filing is the preferred system wherever possible
Printer paper is from renewable resources
Office paper is recycled for scrap where possible
All empty printer cartridges and ink toners are returned to Warehouse Stationery for recycling
Waste to landfill each week was recorded during the first three years of operation. This raised awareness and resulted in small changes like switching to products with recyclable packaging, composting more items and finding community uses for some items previously sent to landfill
All old toothbrushes, packaging, toothpaste tubes and dental floss containers go to Terracycle, via the Environment Centre, Hastings.
All old CFL bulbs and old batteries are recycled by the Regional Council Hazmobile programme or dropped off at the Environment Centre in Hastings
Rechargeable batteries are being purchased to replace single use batteries where practical, especially AA and AAA sizes
Used courier bags are collected and returned to Courier Post for recycling
All marketing of Homestead is via the internet, reducing the amount of printed collateral to Business Cards only
Water Conservation
Rain water is collected into a 25000 litre concrete tank for domestic use
Bio-cycle waste water treatment plant recycles 100% of our waste water for irrigation of the home orchard and recreation area
Dual flush toilets have been installed throughout
Flow restrictors have been installed in all showers. Even restricted to 9 litres per minute, the Satinjet shower technology still gives the illusion of a high water flow without using excessive water
Guests are given the opportunity to hang their towels for reuse and use their bed linen for more than the standard three days, saving not only water, but also energy and minimising the use of detergents
Bore water is used for parts of the garden and to top-up the rain water tank to ensure fire sprinklers can function. The water pump electricity usage is monitored to detect any unusually high use, possibly caused by leaking underground pipes or hoses
Garden is well mulched to minimise watering needs
Where required, ornamental garden is watered by an underground "leaky hose" system to prevent wasting water through evaporation
Vegetable garden is watered by hand
Lawns are cut high to eliminate the need for watering
Community Activities
Local suppliers and contractors are supported wherever possible
Local schools and charities are supported (Taradale Primary School, Taradale High School, St John, Hawke's Bay Helicopter Rescue Trust, Cranford Hospice)
Redcliffe Homestead hosts EIT chef students for foraging visits
Surplus old furniture, curtains, linen and clothing are given to Lovelink, the Curtain Bank or Salvation Army
Surplus old towels are given to the EIT Animal Care and Vet Nursing School
Surplus apples are collected for local charities and organizations, including the Napier Family Centre and Salvation Army
Sue has been a blood donor for over fifty years
Sue completes honorary financial audits for local charitable groups
Conservation Initiatives
Recent major building renovations used products certified by Environmental Choice NZ wherever possible (Taubmans Eco-Proof paints, GIB products, Pink Batts, Melteca)
Restored wooden floors have been finished with water-based product (rather than solvent)
Restored wooden ceilings, doors, architraves and moldings have been finished with lanoline based oils wherever practical
Toilet paper and tissues are from the smartass range (Carbon zero certified), made from bamboo and sugar cane waste.
Serviettes (unbleached) are from FSC sources. Used serviettes are composted.
Good Change reusable eco wipes, made from bamboo, minimise the use of standard paper towels.
Bin liners are no longer used for the main rubbish bin. It is easily rinsed clean.
Bathroom bins are lined with paper towels and paper bags are provided for personal hygiene waste. Used paper towels are composted.
All kitchen and bathroom surface cleaning is done with microfibre cloths, eliminating the need to use harsh cleaning products and copious quantities of water to flush them away
Windows are cleaned with damp microfibre cloths
Where absolutely necessary (e.g. shower drains and toilet bowls), chemical free cleaning products are used
Any detergents used are phosphate free
Garden is pesticide free
Bird friendly trees are selected for the garden (e.g. kowhai, banksias, flax, rewarewa, aloes)
Self sown native seedlings (e.g. Kowhai, flax, hoheria, ake ake) potted on for use in garden and orchard
Self-sown plants (e.g. Salvia, Phacelia, Borage, Nigella, Buckwheat, Alyssum) are retained to attract bees and hoverflies for pollination and pest control
Wetland area is under development in front paddock, planted mainly in natives to attract birdlife. Flaxes draw up water that drains from the hillside opposite that would otherwise flood our neighbouring properties
Seasonal homegrown produce is the first choice for use in the kitchen
Surplus homegrown fruit and vegetables are preserved and processed for use in guest meals
Rat and possum traps, baited with non-toxic lures, have vitually eliminated garden predators
Redcliffe Homestead subscribes to RefillNZ, for collateral to encourage visitors to refill their own water bottles with our tap water.
Redcliffe Homestead has joined Little Difference, to purchase decorative stationery and gifts
Sue is a Department of Conservation volunteer, working with the Ahuriri Lagoon Conservation Group
Sue is a clerical volunteer for Predator Free Urban Hawke's Bay
Sue worked for three years as a STAR Advisor for Hawke's Bay Tourism, assisting tourism operators to improve their environmental performance
Redcliffe Homestead has been here for over one hundred years. We are making every effort to conserve our natural resources and enhance our environment so that the homestead can be enjoyed for another hundred years.
By making the choice to stay with us you will help minimise the environmental impact of your travels. We hope that your time at Redcliffe will encourage and inspire you to embrace the culture of sustainability.
We welcome your suggestions to help us become even more socially responsible.
Send a comment, question or suggestion.